It is most convenient to put on ice cleats while sitting when the shoes are already on your foot. All models of ice cleats with spikes, when put on, are first fixed to the front strap on the toe of the shoe and then fixed with the necessary tension by the rear strap on the heel.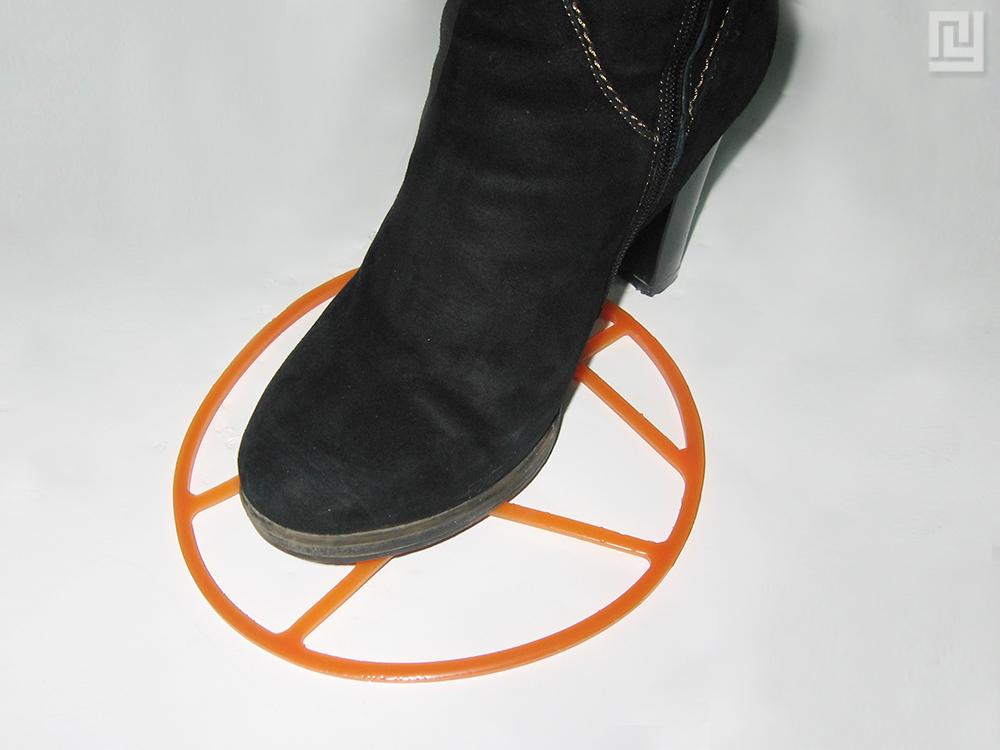 Place the ice cleats on the floor with spikes facing the floor.
Place your foot on top of the ice cleat, centering the toe of the shoe closer to the front part of the ice cleat.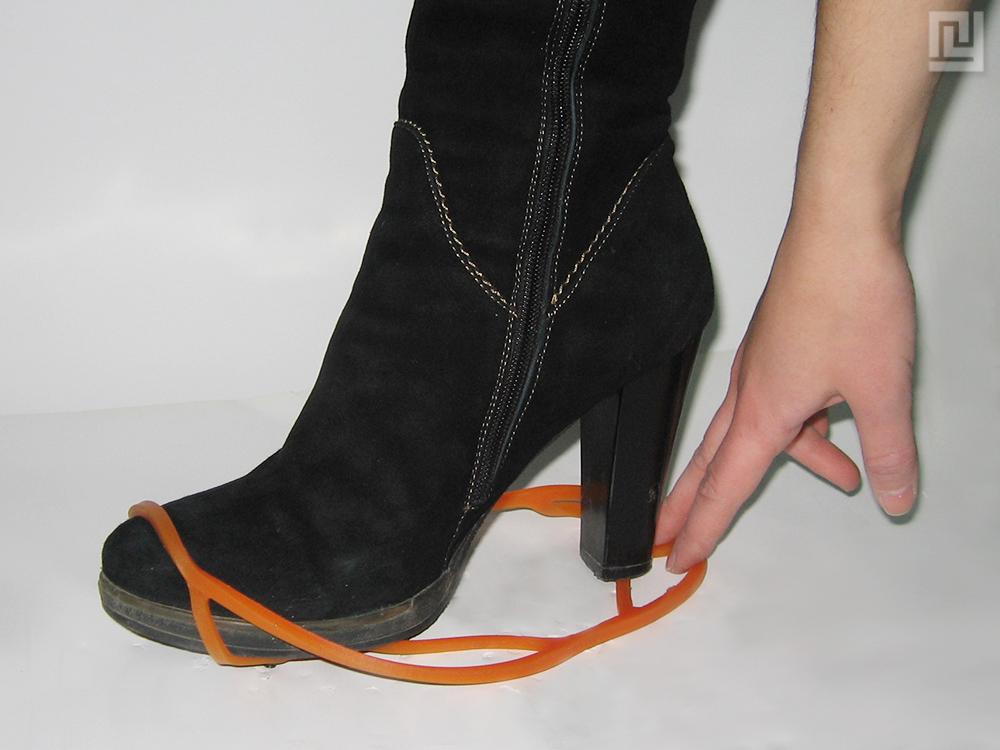 Secure the ice cleat with the strap on the toe of your shoe as shown in the picture.
Grasp the heel strap of the ice cleat with your hand.
With your heel slightly raised, grasp the rear ice cleat strap and pull it over the heel of your shoe.
In some models of polyurethane ice cleats for this purpose, a special loop or double strap is provided on the rear strap for a comfortable grip.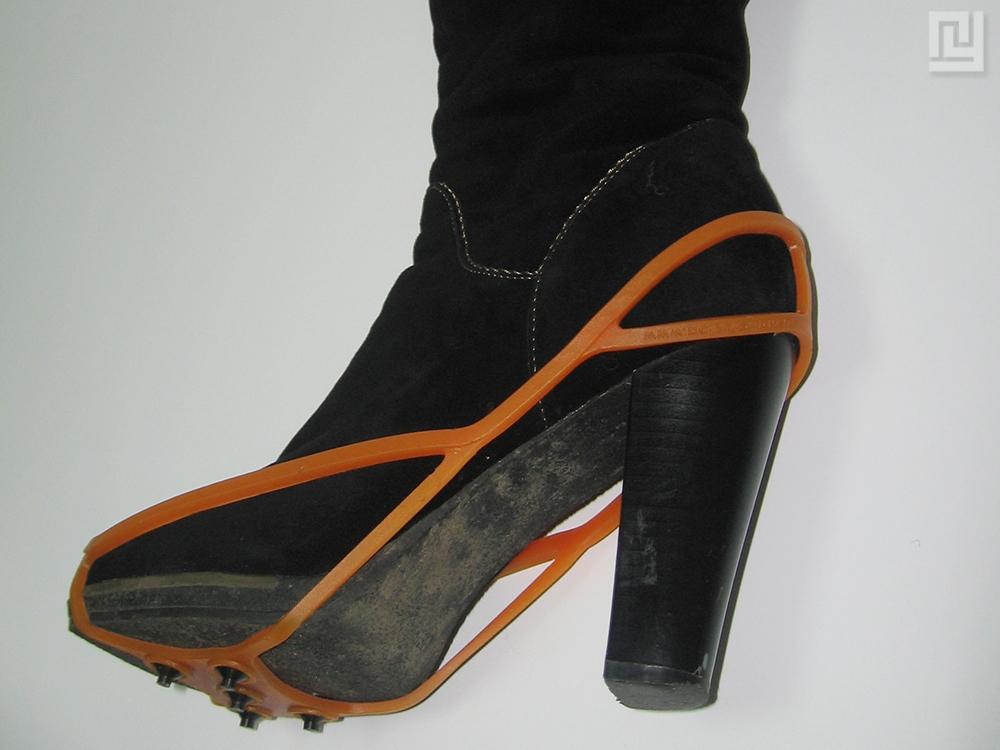 Secure the rear ice cleat strap to the heel. Make sure the strap is in the right place, above the heel, and tightly wrapped around the heel of the shoe.
Check to see if all ice cleat straps fit comfortably on your shoe.
Success! You are gorgeous! Now you are ready for any journey!