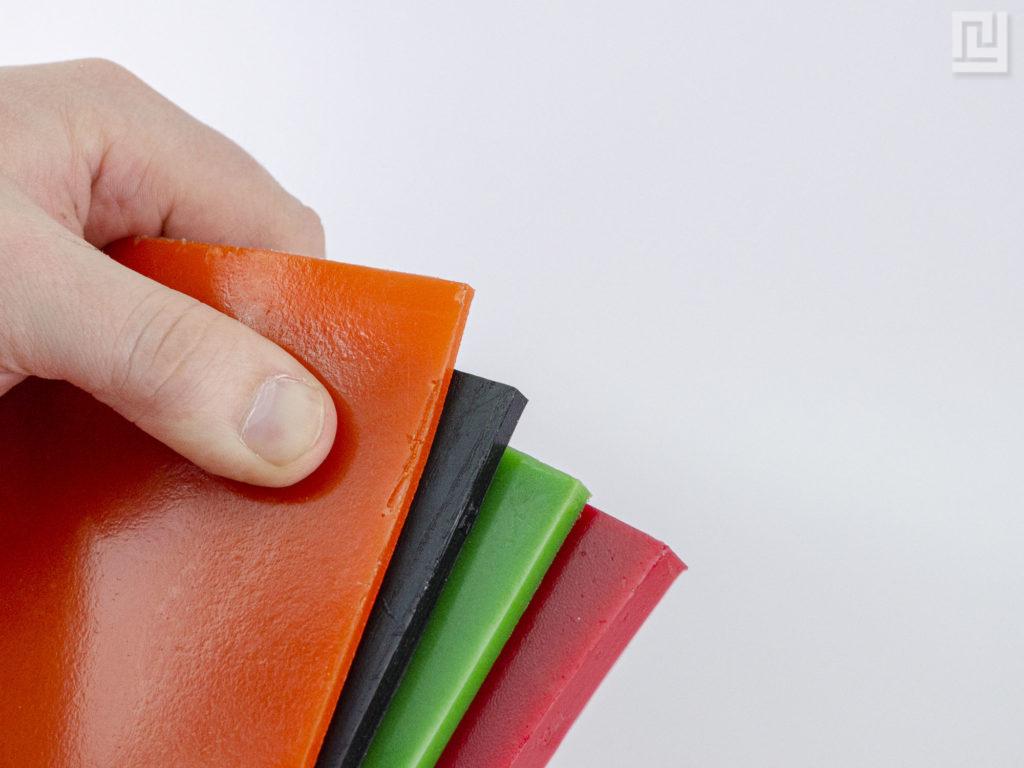 New opportunities, new technologies – all this leads to the expansion of the range of Polyurethane Sheets! Now in our online store of polymeric products you can buy rolled polyurethane sheets by footage. Standard roll width 1000mm, length up to 4000mm and thickness from 1mm to 20mm!
The range of hardness has also expanded and now starts from 72 units and reaches 98 units by Shore A.
At the same time, there is still the possibility of individual ordering of polyurethane plates according to your dimensions.